BoomTown Fair 2016 is just a week away - it's almost as if we can see the incredible Ban Hai Palace in the distance.
Now into its eighth year, BoomTown Fair's prowess only grows stronger, and it's none more evident than in the rich, eclectic line-up it boasts in 2016.
Besides huge draws such as The Levellers, Fun Lovin' Criminals, Madness, Bad Manners and Neville Staple, there are still dozens of gems on and off the beaten track.
So here are Get Hampshire's 11 hot picks from this year's line-up. Catch them if you can.
Craig Charles (Windmill)
What more is there to say about the legend that is Craig Charles? He was in Red Dwarf, he presented Robot Wars and he was the most interesting character in Coronation Street for a generation.
In his spare time, when he's not being a complete badass, actor, comic, poet and author Charles presents BBC 6Music's Funk and Soul show, and will be spinning some classics at BoomTown this year.
Leftfield (Town Centre)
One of the defining electronic acts of the 1990s, Neil Barnes' Leftfield made a triumphant return last year with Alternative Light Source, their first new material since 1999.
The group's seminal album Leftism though sounds as fresh now as it did in 1995 and Barnes and co promise to be an unmissable spectacle in 2016.
Imelda May (The Old Mines)
Dublin's Imelda May blends old school rockabilly with a ferociously intense live show that more than verges on a touch of burlesque.
May is a classic firebrand with a banshee wail and streetwise sass that brings the blues right up to date in 2016.
Damian Marley (Lion's Den)
Yes, son of Bob, self-proclaimed "spiritual revolutionary" Damian Marley has to be one of the most iconic names on the line-up.
While his eclectic catalogue owes much to the reggae beats his father pioneered, Marley is very much his own man, fusing hip hop, dancehall and reggae with consummate ease.
Professor Elemental (Sandcastle Stage)
Following in the footsteps of chap hop luminary and legendary rival Mr B The Gentleman Rhymer, who appeared at last year's BoomTown Fair, Professor Elemental will be flying the flag for chap hop in 2016.
Witty rhymes and pastiche reflecting on dear old Blighty and all things quaint and irreverent, the Professor's steampunk turn promises to brighten even the dullest of British days.
Mad Caddies (Town Centre)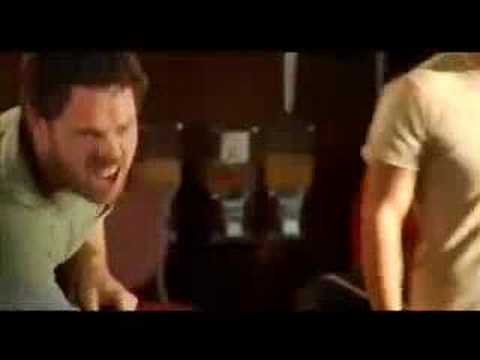 Mad Caddies have for the best part of two decades set the standard for modern ska, blending reggae, punk and pop - and heaps of energy.
Their first album in seven years, Dirty Rice, picks up effortlessly from where they left off and is a timely reminder of the Californian ska kings' legendary prowess. Expect skanking - lots of skanking.
Ozric Tentacles (Psychedelic Forest)
Take a journey down to the very deepest depths of ambient music with Ozric Tentacles this year amid BoomTown Fair's incredible Psychedelic Forest.
It promises to be the perfect setting for The Ozrics' pulsating grooves and twisted ethereal soundscapes that have made them such a unique force in British music over the past 30 years.
Afro Celt Soundsystem (The Old Mines)
Celebrating their 20th anniversary with perhaps their most ambitious album yet, The Source, Afro Celt Soundsystem are a cross-cultural melting pot fusing the eclecticism of African and Asian music.
Known for their intense live shows featuring an array of supremely talented contributors and guest musicians, The Old Mines will surely host one of the most memorable sets of the weekend.
The Baghdaddies (The Jolly Dodger)
BoomTown's Jolly Dodger stage will once again be a focal point for gypsy punk and Balkan beats, and The Baghdaddies will be right in the thick of things.
Fusing ska, latin grooves and brass with those aforementioned Balkan beats and melodies, if one act gets you up and moving this year, it will be The Baghdaddies.
3 Daft Monkeys (Windwill Stage and The Old Mines)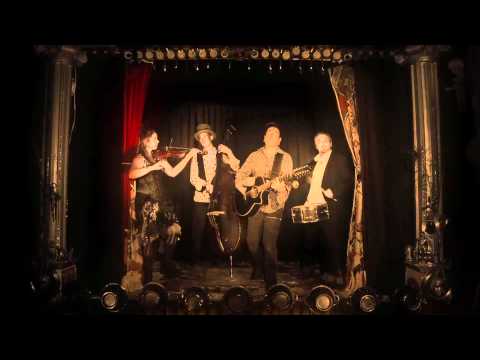 Cornwall's gypsy-folk supremos just keep on rolling, don't they? 3 Daft Monkeys are quite possibly the only band at BoomTown this year that will have you air violining throughout their set.
Never afraid to celebrate their coastal home and heritage, the Monkeys are a breath of clean, sea breeze, the perfect antidote to your typical day at a festival - and the perfect set up for another.
Les Yeux D'la Tête (The Jolly Dodger)
Where French sensibilities meet bonkers Balkan beats, you have Les Yeux D'la Tête.
Inspired as much by French chanson as gypsy grooves, there will undoubtedly be a party to be had before the Jolly Dodger when Les Yeux take to the stage.